Important Announcement
Important Announcement
Friends and Family,
Due to ongoing concerns with Covid-19, and the potential risk of traveling during this time, we have decided to get married in the presence of just our immediate families on February 26th, 2021.
When we originally rescheduled our wedding date, we felt confident that everything would be under control and safe again in February, but that is simply not the case. The amount of love and support shown to us by friends and family has been overwhelming while we try to plan under the circumstances. When the risks of Covid-19 are behind us and it is safe to gather and celebrate, we will have the celebration that we originally planned, when we can be surrounded by loved ones. While currently we don't have a date for the celebration, we are hoping for sometime in 2022. We will keep the website updated and send out formal invites when we know more. We are looking forward to being married (finally!!) and to the time when we can be together to celebrate our marriage the way we imagined.

With Love,
Sam and Helen
Our Story
Our Story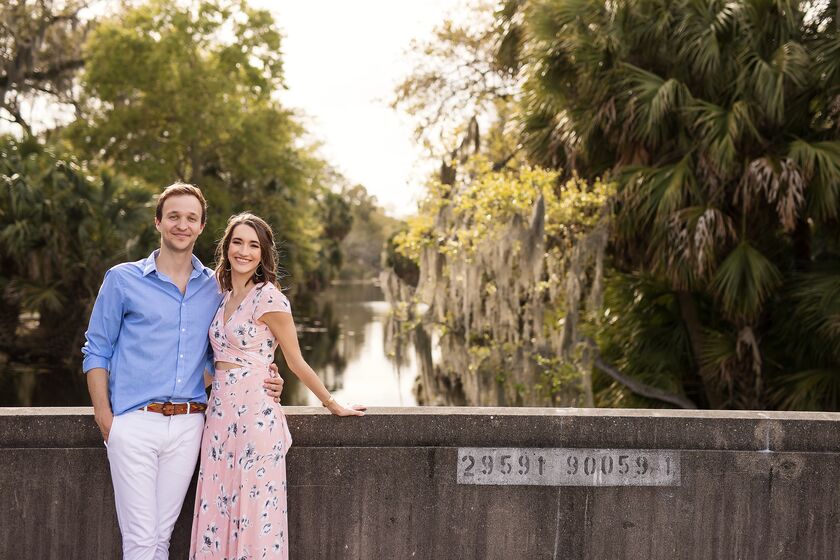 Although they didn't start dating until 2014, Sam and Helen met while living in the same freshman dorm in 2009 at Tulane University. They frequently crossed paths during their time at Tulane, running in the same social circles, hanging out at concerts around town, and even spending time together on a Spring Break cruise their senior year.
Since they began dating 6 years ago, they have grown together and created a life and home in New Orleans. They love living in the Big Easy, enjoying all the city has to offer. From Mardi Gras to Jazz fest, there is always a reason to celebrate. They also love living next door to Sam's brother Nick and niece Natalie.

They got engaged on the beach in Hawaii while celebrating Christmas with family in 2018. While the past 6 years have been an amazing experience, they are looking forward to continuing their journey together, starting with celebrating their marriage with all their family and friends.